Pam technology overview
---
A micro-extrusion process dedicated to 3D printing.
Pollen AM philosophy is to develop open to material 3D printing ecosystems to allow its users to take advantage of all the flexibility of 3D printing solutions without any constrain on proprietary materials and / or specific 3D printing material format.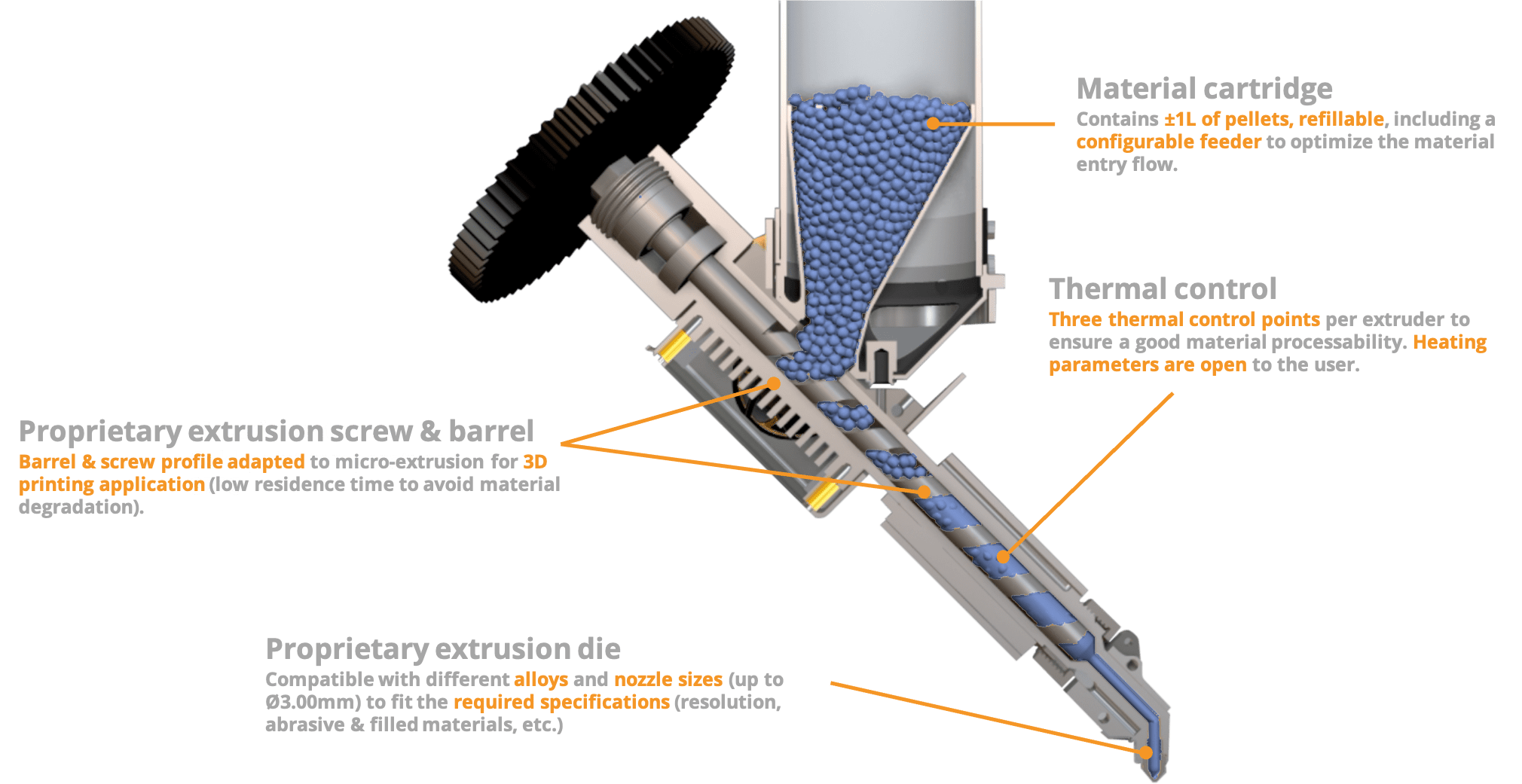 Developing open products is in our DNA
Our ambition is to propose additive manufacturing solutions compatible with most of the thermoplastic materials, MiM feedstocks and CiM feedstocks, while offering the best material quality output.

As a consequence, Pollen AM developed a micro-extrusion process adapted to 3D printing applications using already existing industrial pellet materials.

Pellets are the most widely available and used format in the industry.
They benefit from an established and structured supply network, with a low purchase cost and in particular when compared to the price of materials specific to 3D printing (up to 100x cheaper than their equivalents).

The biggest chemistry companies on the planet are developing ever more innovative resins and are also offering them with certificates, a sine qua none condition for the production of parts for demanding applications, such as skin or food contact; specific fire behaviour, but also when the parts have to be integrated in trains or planes, etc.


In addition, thanks to a continuous development process initiated on all the components of the technology, Pam printers become modular.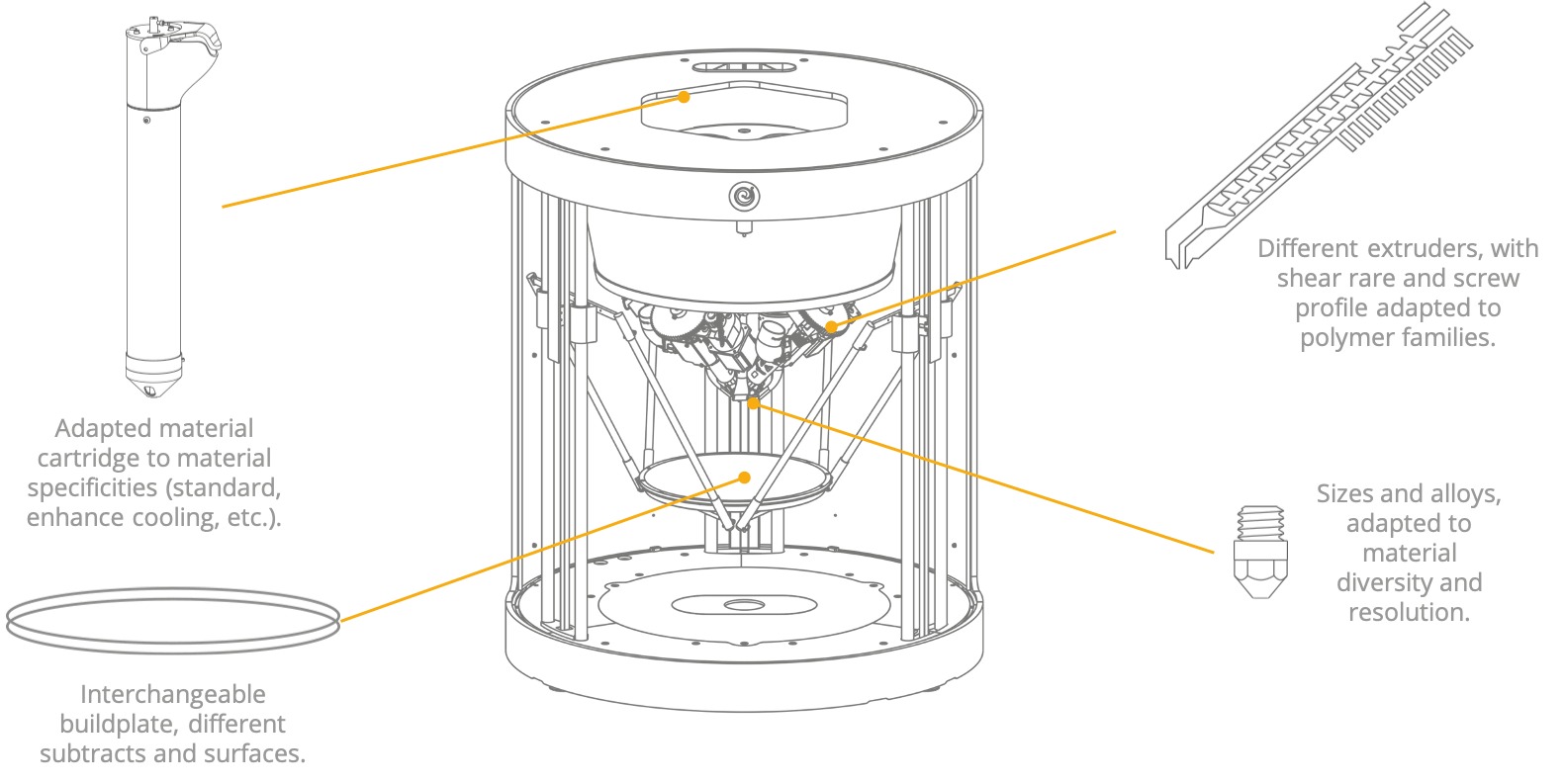 Now, material cartridges, barrels, extrusion screws and dies.... are customizable.
Pam is becoming an increasingly open and adaptable technology allowing it to become a tailor-made product, thus conciliate our ambitions and the project needs of our users.
Let's dive into the possibilities offered by PAM
---
From pellets to object, PAM technology offers the most direct process to high performances end-parts.
Metals Ceramics Commodity Elastomers Performance High Performance.