Tests & characterizations
---
International standards applicable.
In an industrial process, it is necessary to characterize the different elements of the parts produced, thus making it possible to measure the influence of the manufacturing process on the parts produced.
Pollen AM offers a characterization service for printed parts based on international standards making it possible to evaluate the main mechanical data obtained according to the machine parameters and the materials used.

In fact, the 3D printing strategy and the parameters used to have a direct influence on the final characteristics of the part both in terms of mechanical and aesthetic properties.
The 3D printing profile used for the manufacturing of parts integrating mechanical specifications has to be validated. To that end, Pollen AM provides characterization services carried out with partner laboratories.

Tensile testings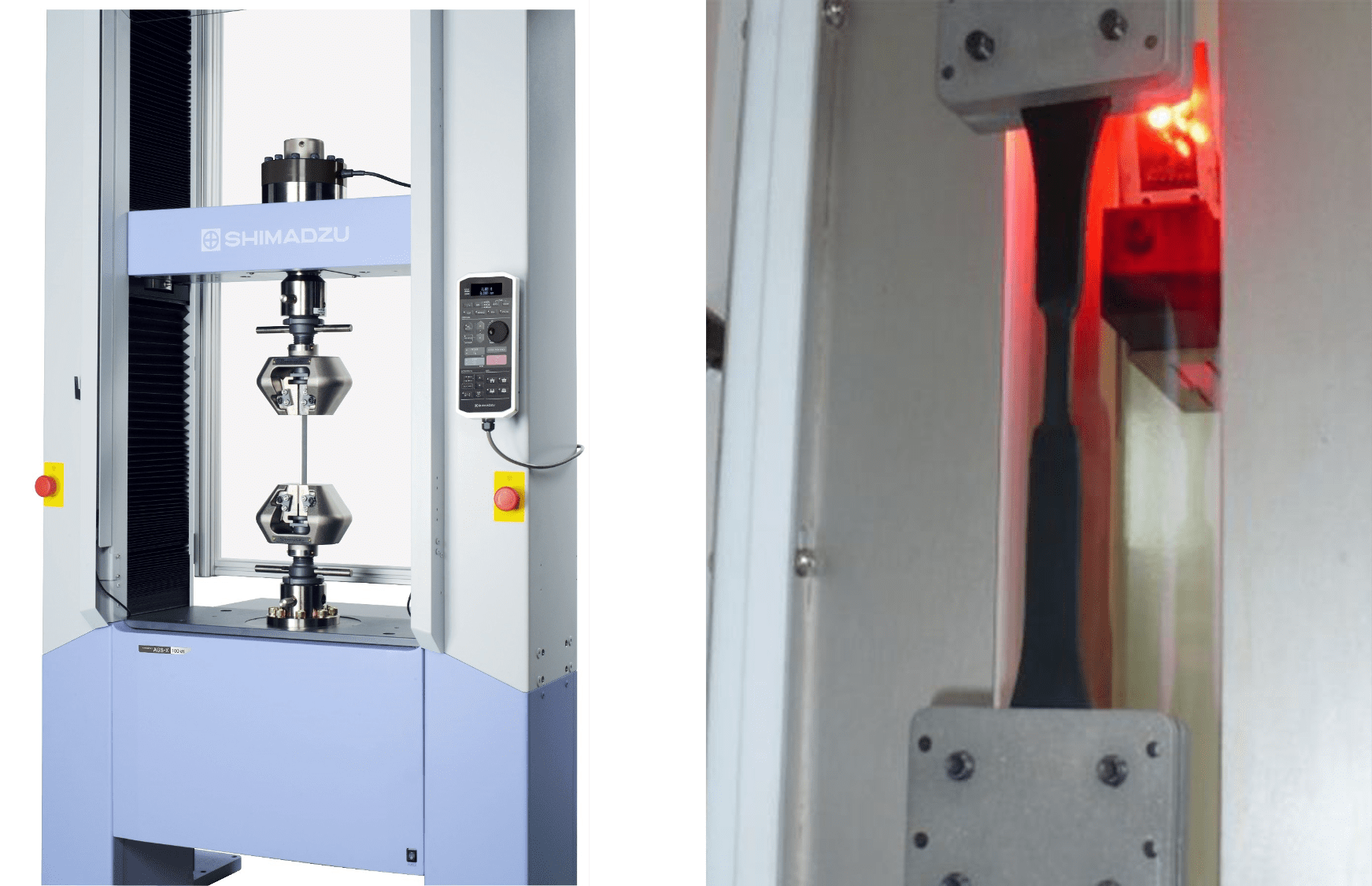 Pollen AM proposes the following test methodology:
- Production of tensile bars batch in different orientations in the plane by printing profile (0 °, 45 °, 90 °)
- Production of a batch of cubes allowing the cutting of specimens in order to test the Z axis.

Test specimens are printed from the profile to be validated and are then used in characterization tests. This service ends with the delivery of a test report showing the levels measured according to the printing strategies used during the tests.


Pollen AM can offer a wide range of mechanical and quality tests through its network of independent partner laboratories, such as surface roughness analysis, porosity tests, or hardness measurements.

Please do not hesitate to contact us for further information.
Let's dive into the possibilities offered by PAM
---
From pellets to object, PAM technology offers the most direct process to high performances end-parts.
Metals Ceramics Commodity Elastomers Performance High Performance.