Production
---
From unique parts to medium series.
Pollen AM offers manufacturing services taking into account the expressed material requirements. The direct printing of a part is only possible if the desired material has a printing profile corresponding to the expected resolution.
The continuous profile development work carried out by Pollen AM's technical teams offers a catalogue of materials in connection with resolutions that can be used directly for the production of parts.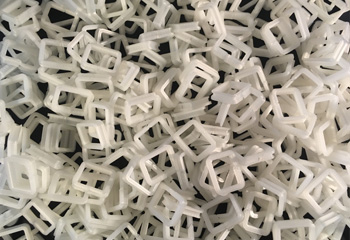 If the existing offer does not meet the part specifications, two solutions are to be considered:
- Launch a material qualification work and develop a 3D printing profile if the qualification report validates the requested resolution;
- Launch a profile development from an equivalent material already qualified by Pollen AM.

In conclusion, the flexibility and openness of Pam systems allow the development of customized printing profiles including the functions necessary to meet the most demanding needs.


Let's dive into the possibilities offered by PAM
---
From pellets to object, PAM technology offers the most direct process to high performances end-parts.
Metals Ceramics Commodity Elastomers Performance High Performance.