Use cases
---
From unique parts to series.
Pam 3D printers provide tangible and scalable benefits to its users. See how you can take advantage of this additive manufacturing solution.
The openness of Pam 3D printers to materials gives it a number of competitive advantages. Indeed, the possibility of using industrial materials compatible with conventional means of production allows its users to produce right material prototypes, small and medium series in coherence with mass production.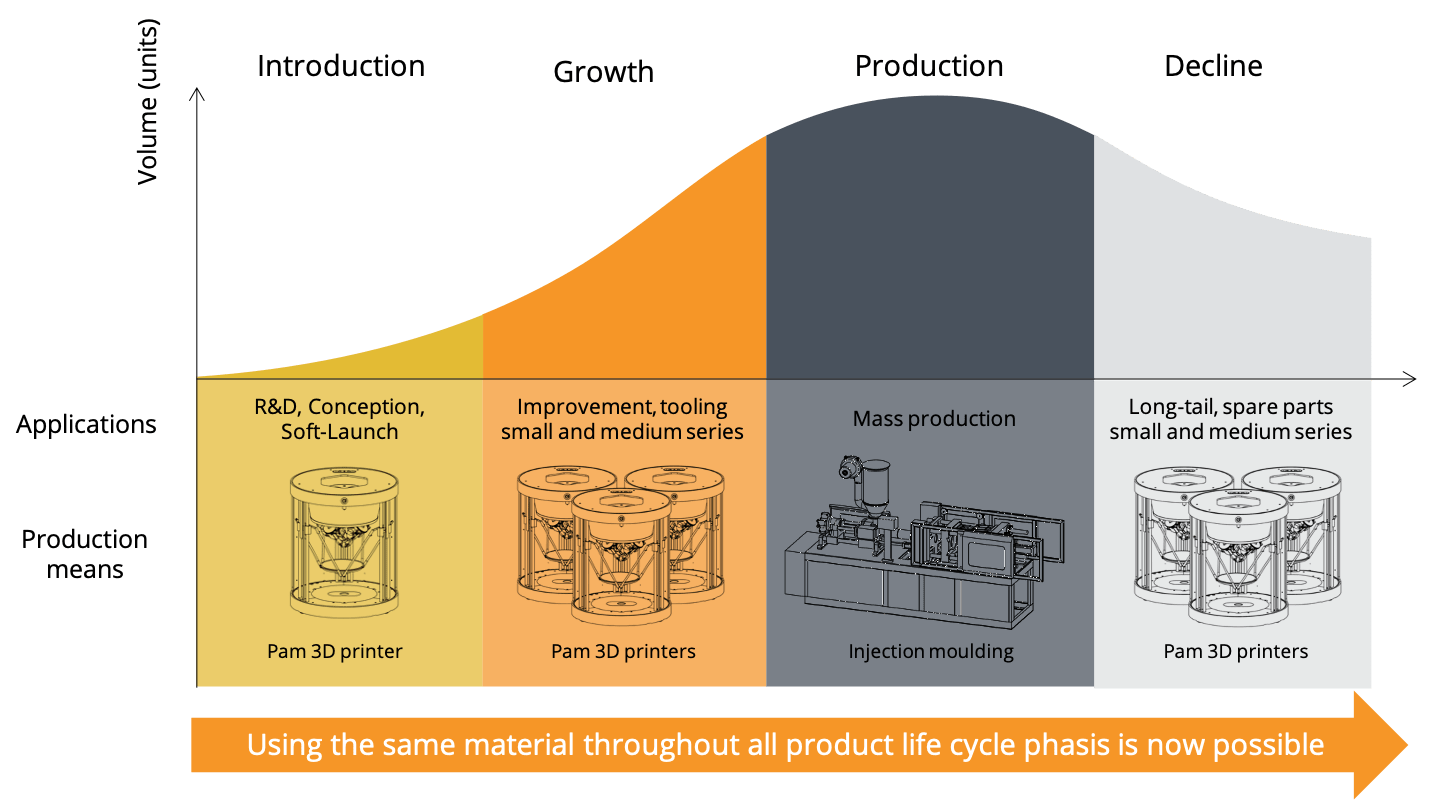 Moreover, this feature makes it possible to use materials approved and standardized by industries. It is possible to use materials that meet fire, smoke, skin and food contact standards, for example.

Pam 3D printers are used for:
- Material R&D;
- Toolings;
- Right material prototyping;
- Small series.
Let's dive into the possibilities offered by PAM
---
From pellets to object, PAM technology offers the most direct process to high performances end-parts.
Metals Ceramics Commodity Elastomers Performance High Performance.