3D printing profile development
---
Tailored settings for reliable applications.
The development of a 3D printing profile consists in setting the printing parameters and Pam configuration to be used for stable, repeatable and quality printing.
Based on the recommendation of the qualification report and on the requested resolution, a tailor-made 3D printing profile is developed.

The 3D printing profile developed is a file containing the parameters used directly on Cura by Pollen AM to prepare the model file for 3D printing.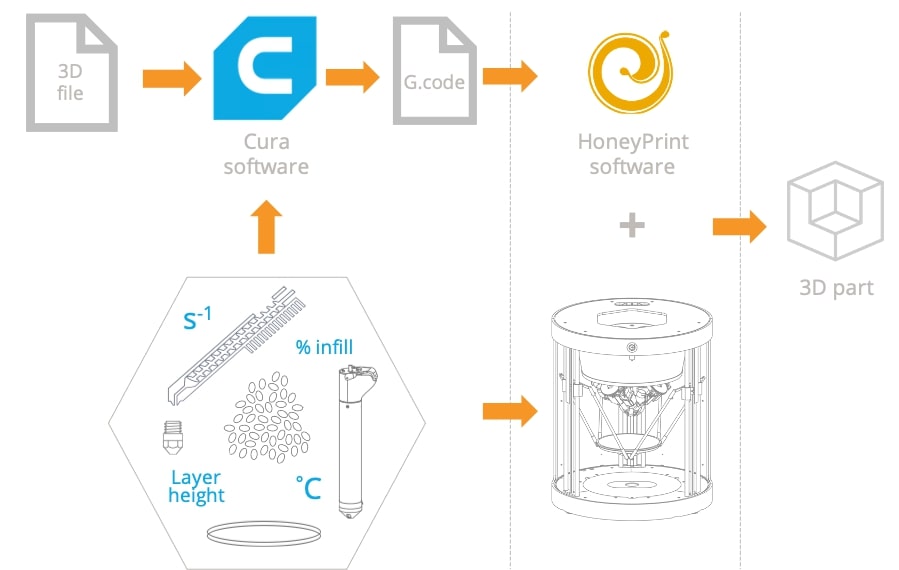 Multi-material 3D printing profile development
A multi-material application comes either from a need to combine several materials to make a part or from the need to use a support material to build a given part.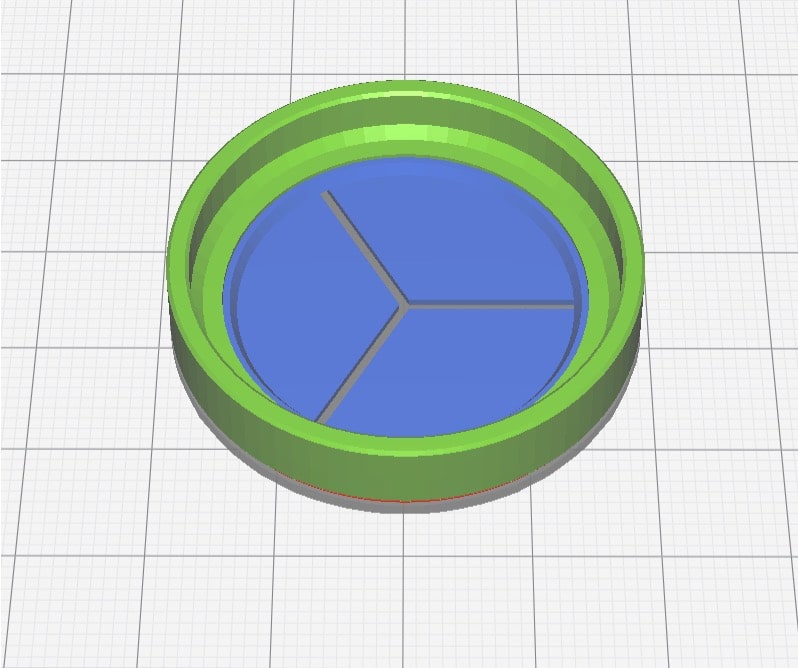 This particular development work focuses both on:
- the development of a 3D profile for each material;
- Compatibility and 3D print management at the interface between materials.
Once again, this service is based on a need specification in terms of resolution for a tailor-made development. The deliverable of this service is a tailor-made 3D printing profile accompanied by a part, 3D printed using this profile.
Let's dive into the possibilities offered by PAM
---
From pellets to object, PAM technology offers the most direct process to high performances end-parts.
Metals Ceramics Commodity Elastomers Performance High Performance.