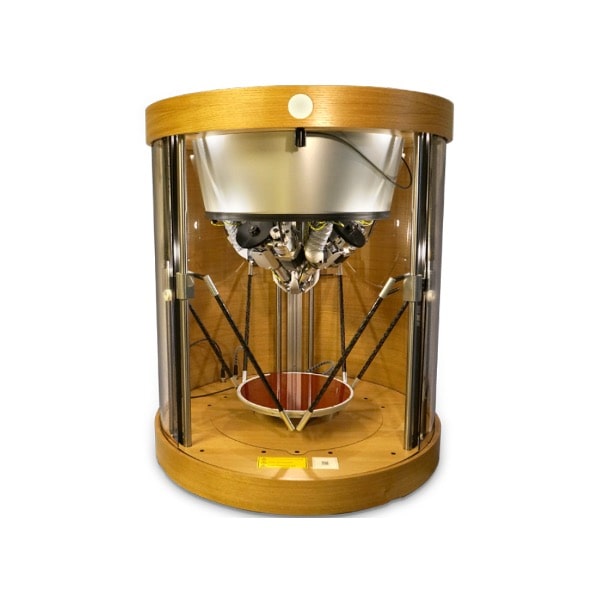 Main specifications
| | |
| --- | --- |
| 3D printing process | PAM |
| Number of extruder | 4 |
| Compatible materials | Standard thermoplastics & TPEs |
| Print volume | Ø 300 x H 300 mm |
| Printing resolution | 40µm (Z) and 5µm (X,Y) |
| Heating room | No |
| Radiant disc | No |
| Print bed | 150°C |
| Supplied Software | Honeyprint & Cura by Pollen AM |
| | |
New Pam Series P 3D printer:
New Pam Series P is using standard thermoplastics from all chemical companies and custom developped ones.

With 4 extruders, New Pam Seris P allows unprecedented applications: multi-material, properties combination, advanced support.
Product Details
Diameter: 789 mm
Height: 925 mm
Weight: 75 Kg
| #Code | Article |
| --- | --- |
| S-PAM-P-003 | New Pam Series P |
Compatible materials
Newsletter
sign up for updates
---
We'll never share your email address with anyone.
And you can opt out at any time. We promise.

© 2023 Pollen AM inc. All rights Reserved.
Scroll to Top