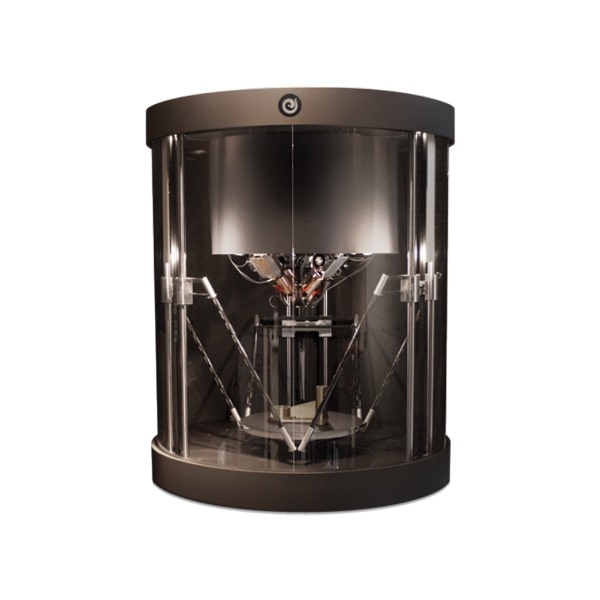 Main specifications
| | |
| --- | --- |
| 3D printing process | PAM |
| Number of extruder | 2 |
| Compatible materials | Metal & Ceramic feedstocks, high performance, performance, standard & TPE materials |
| Print volume | Ø 300 x H 300 mm |
| Printing resolution | 40µm (Z) and 5µm (X,Y) |
| Heating room | up to 80°C |
| Radiant disc | up to 300°C |
| Print bed | 150°C and 250°C in options |
| Supplied Software | Honeyprint & Cura by Pollen AM |
| | |
Pam Series MC 3D printer:
Obtain 100% metallic or ceramic parts thanks to indirect additive manufacturing.

Benefit from the already available PIM feedstocks materials for the production from unit parts to small and medium batch.
Product Details
Diameter: 834 mm
Height: 925 mm
Weight: 95 Kg
| #Code | Article |
| --- | --- |
| S-PAM-MC-001 | Pam Series MC |
Compatible materials
Newsletter
sign up for updates
---
We'll never share your email address with anyone.
And you can opt out at any time. We promise.

© 2023 Pollen AM inc. All rights Reserved.
Scroll to Top