Torture Test
---
Validate your 3D printing profile.
Torture test models are designed to specifically test certain abilities of the 3D printer and material 3D printing parameters.
In the 3D printing profile definition phase, it is important to be able to iterate quickly and test the 3D printing parameters.
For this, we recommend having specifics and general torture test parts available.

In this part, we will present the #3DBenchy, the flagship of all 3D printer torture tests. This model tests everything from overhangs, bridging to extrusion rates.

This part is available on download link.
#3DBenchy general presentation
#3DBenchy is a famous 3D printing torture-test designed to offer a large array of challenging geometrical features, and touch on different issues related to additive manufacturing.

Pollen AM regularly produces this demo part to test the quality of 3D printing profiles during development phasis.

The 3D model is designed to print at 1:1 scale without support materials.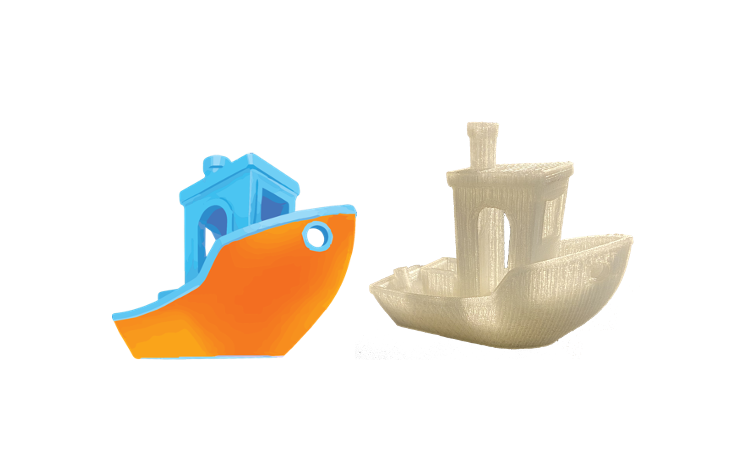 The hull is a large, smooth overhanging curved surface that is challenging to 3D print and clearly reveals any surface deviations.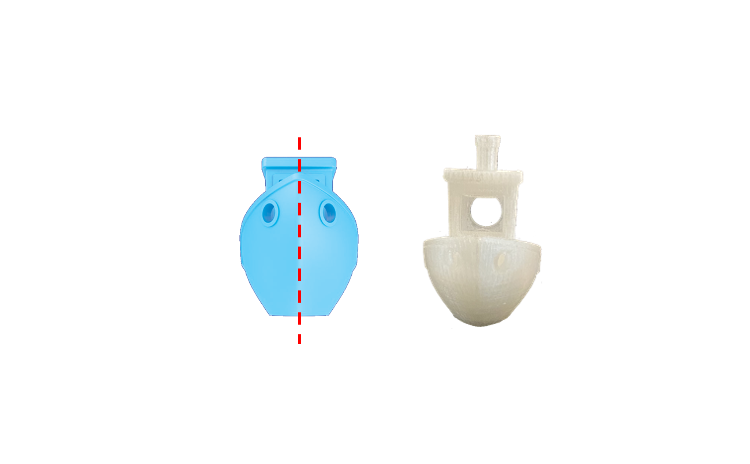 #3DBenchy is perfectly symmetrical which makes any skewness and warping easy to detect.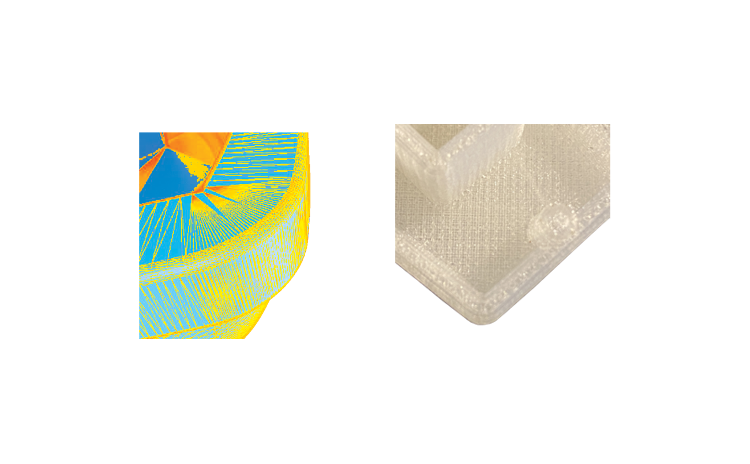 The STL file is triangulated at a very high resolution which yields smooth surfaces. The maximum deviation from the original CAD file is set to 0.001 mm.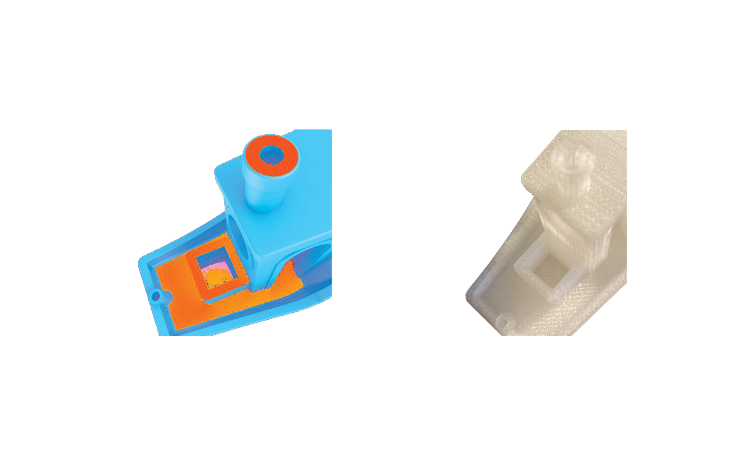 The top surfaces of the deck, box and chimney are planar, horizontal and parallel to the bottom plane.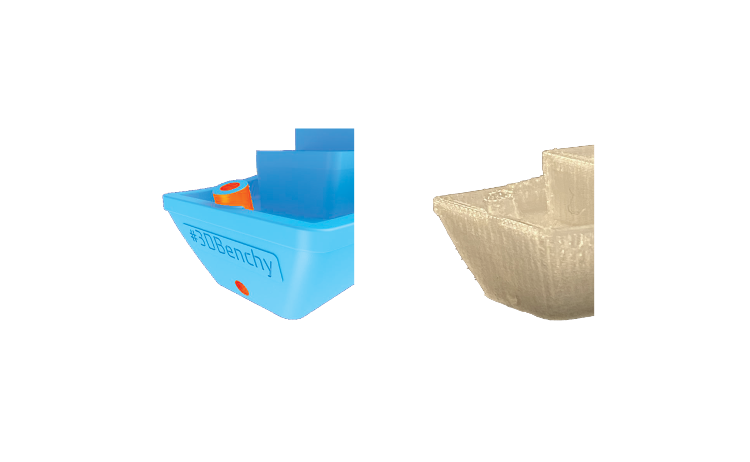 The fishing-rod-holder provides a very small slightly slanted blind hole.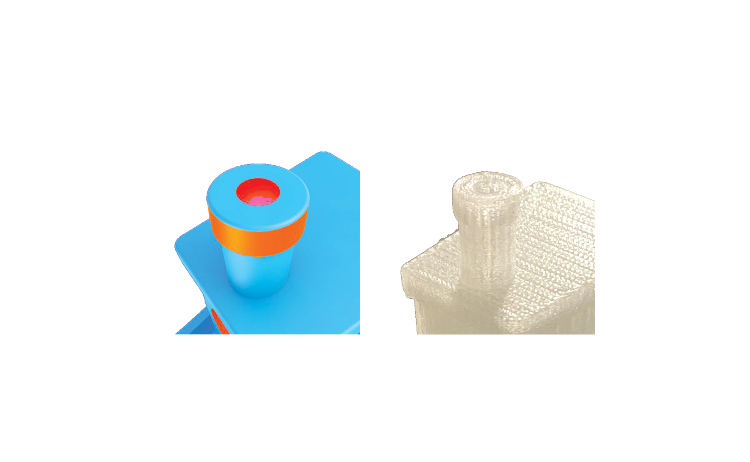 The chimney is designed to define concentrical cylindrical shapes with inner and outer diameters. These clearly show deviations in roundness.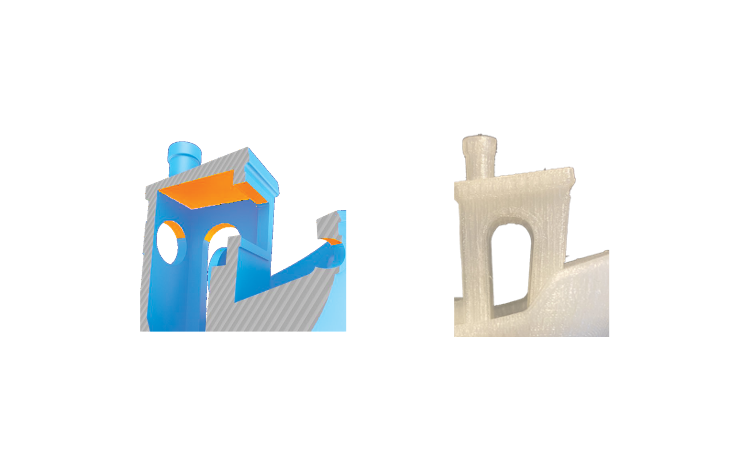 #3DBenchy offers several challenging areas such as in the difficult-to-reach inside the bridge (overhang issues).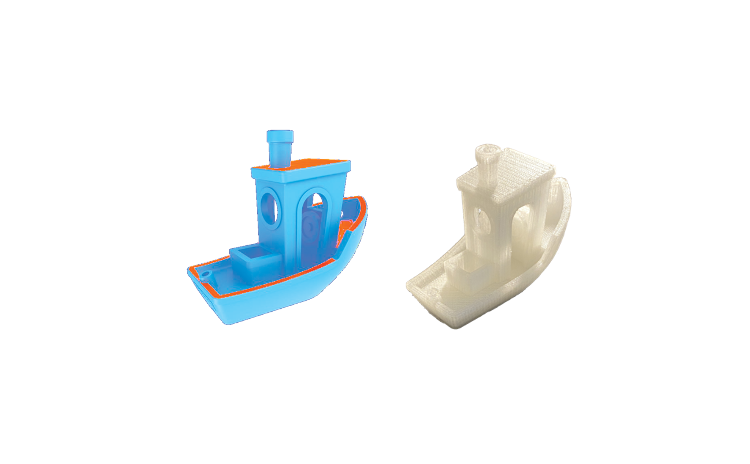 Low-slope-surfaces clearly show the layered structure of 3D printing. If printed horizontally, #3DBenchy's gunwale and roof of the bridge will reveal the layer steps.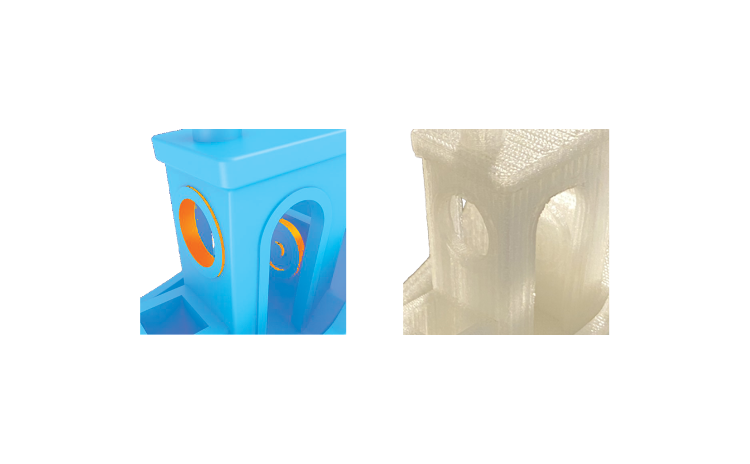 The rear window offers a large circular horizontal hole and the boat's wheel offers a round-difficult-to-reach secluded features.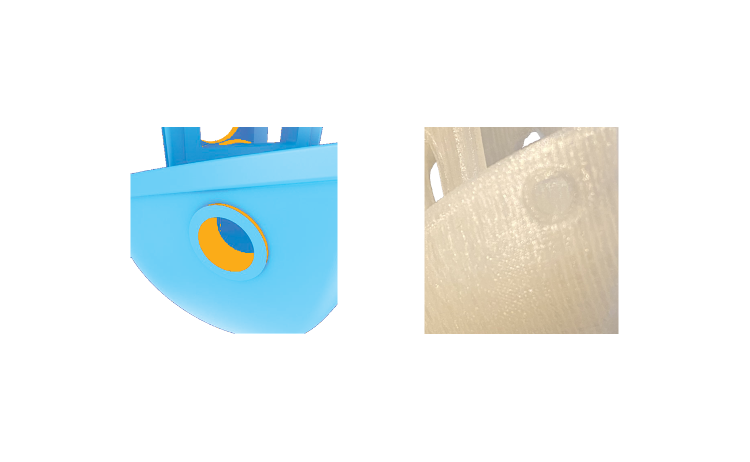 The hawsepipe represents a small short horizontal hole and has a very thin flange against the hull.
Let's dive into the possibilities offered by PAM
---
From pellets to object, PAM technology offers the most direct process to high performances end-parts.
Metals Ceramics Commodity Elastomers Performance High Performance.